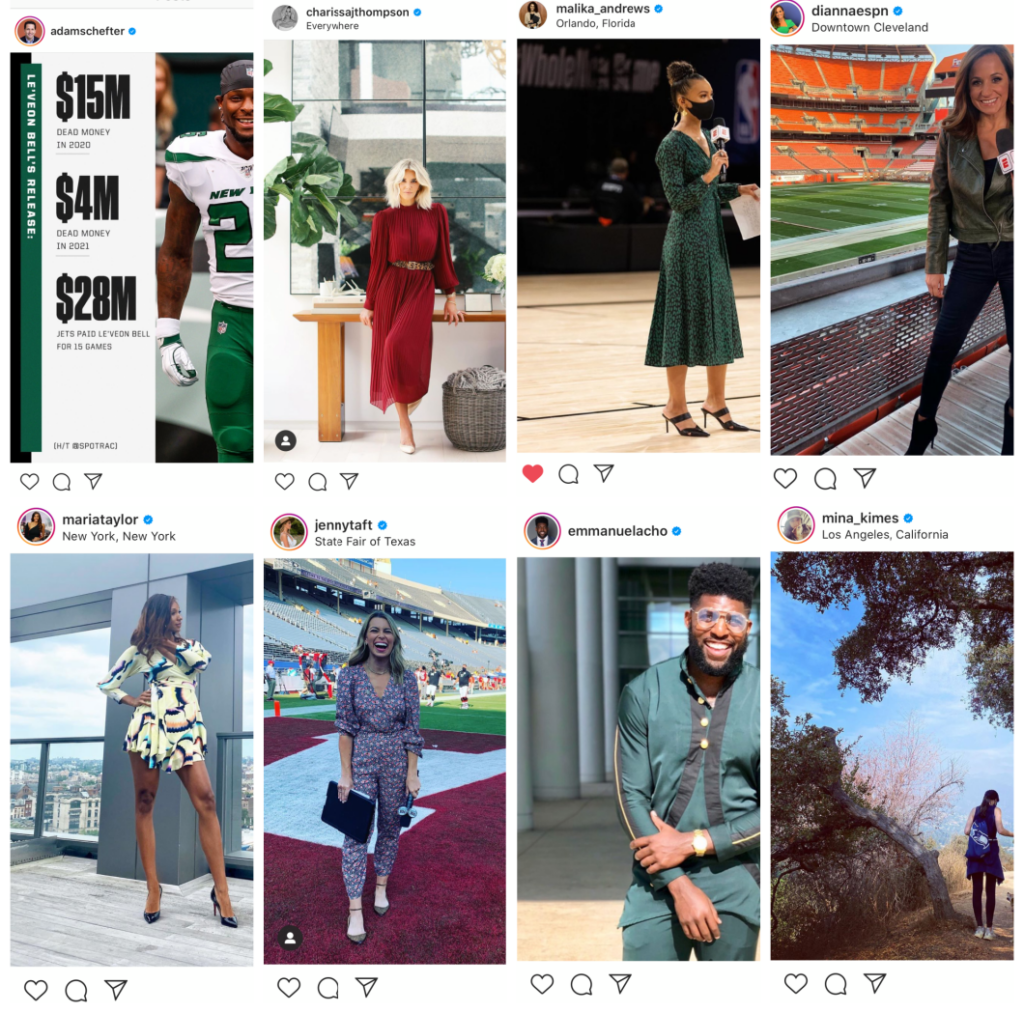 I often get asked how important is it for broadcasters to have a strong social media presence.
My answer is VERY.
Like it or not, social media has become a validator of status for media personalities. While Facebook is still the most used social media platform, Instagram and Twitter are the most effective for broadcasters. I also think LinkedIn is a smart place to have a presence. In this post, we will focus on Instagram.
The first thing many people or brands do when I pitch them on a potential hire is to look up the talent's Instagram account. A large Instagram following is an immediate validation of whether or not someone is popular or relevant. You can learn a lot about somebody by seeing what they post, who they follow, and who follows them.
Instagram has 1 billion+ active users, so it is a great place to build your personal brand and boost visibility and increase your exposure. Instagram can also become an easy side revenue stream for those with large followings who can get paid by advertisers just for posting about products. It takes about 100,000 engaged followers to be considered legit by advertisers.
The saturated media landscape means companies are fighting harder than ever for audiences. Talent with a dedicated following is attractive because they bring a built-in audience to their shows, projects, or platforms.
Growing a social media following is hard work.
There is no secret sauce. Audiences know when it is not authentic. It takes time, consistency, creativity, and a willingness to let people into your life. It doesn't always have to be a "look at me" post.
Followers love seeing:
anything that feels "behind the scenes"
what you are wearing and info on where you bought it
the products you use
your hobbies
your how-to's (how you do your make-up, how you prepare, how you get to work)
I looked forward to seeing Jenny Taft share her weekly outfit looks during quarantine and took an Instagram picture of Charissa Thompson's glasses to my optometrist to show my doctor the style I wanted to buy. I get much of my NFL news from Adam Schefter's Instagram feed.
The best part of social media is it is yours. You get to decide how to use your platform and how you want to brand yourself.
These are a few common tips for best practices: