About Alex
Alex Flanagan is an award-winning television sports journalist turned agent, the head of media talent at the Familie agency, and a media training specialist. She draws on her 30 years of experience working at the highest level of sports TV to help people navigate the media industry and their media careers.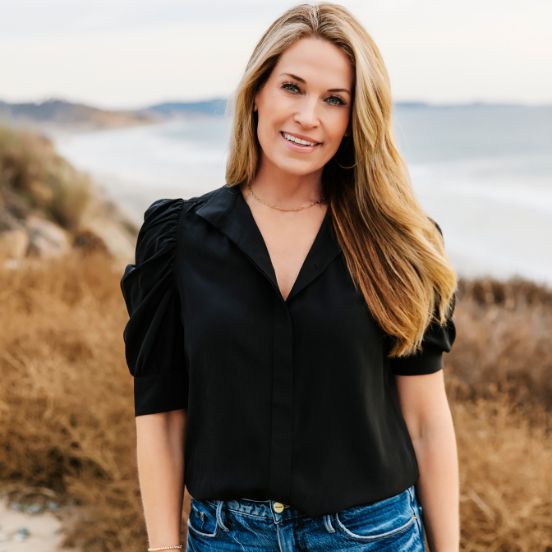 More about Alex
Alex Flanagan has been a leader and woman to watch in sports media since 1997, an era when female sportscasters like Alex were still unwelcome anomalies on football fields and in locker rooms. Alex was the first female anchor in the NFL Network studios, the first female on the Notre Dame sideline crew (where she broadcast a game while 36 weeks pregnant) and is now the first Head of Broadcasting & Media at The Familie, a sports, music and media talent agency.
After parlaying a job as a weekend anchor and local news crime beat reporter at WSFA-TV in Montgomery, Alabama into an investigative reporting gig at Fox Sports Net, Alex started making a name for herself in the sports media industry as the featured reporter on The Keith Olbermann Evening News, a reporter for The National Sports Report and as a producer/reporter on the Emmy-nominated weekly sports investigative magazine show Goin' Deep.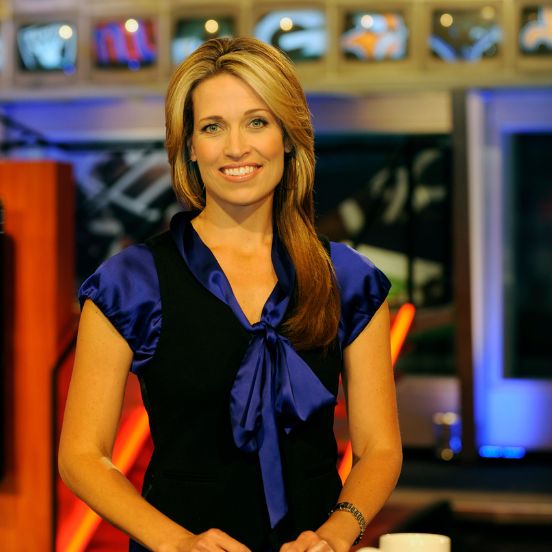 In 2000 ESPN hired Alex and for the next six years she had a consistent presence on the college football sidelines as well as on shows like SportsCenter, Outside the Lines, and Monday Night Countdown, covering everything from the NFL and the NBA playoffs to Women's Tennis and the college world series.
In 2006 Alex left ESPN to join the newly launched NFL network, where she would work for the next 12 years. She moved her way up from doing overnight and early morning updates on the news desk to hosting some of the Network's signature shows, including co-hosting Game Day Morning with Spero Dedes and NFL Total Access. Then she became the first-ever sideline reporter on Thursday Night football, first working with Matt Millen and Joe Theisman and then Brad Nessler and Mike Mayock.
Alex juggled jobs at both the NFL Network and NBC. In 2007, she became part of the Notre Dame on NBC Broadcast team with Tom Hammond and Pat Haden and in 2009 NBC added her to the Super Bowl XLIII broadcast team with Al Michaels, John Madden, and Andrea Kremer. While at NBC she was also a regular part of the Pregame show Football Night in America, did a football focused segment for the Today show and covered 5 Olympic games.
In 2014 from Sochi, Russia, she served as NBC's Cross Country Skiing and Biathlon reporter documenting Olympic history by interviewing Norwegian biathlete Ole Einar Bjorndalen just after he crossed the finish line and became the most decorated Winter Olympic athlete in history. She has been part of documenting a number of important milestones for the most decorated Olympian of all time, Michael Phelps. Alex was on deck interviewing Phelps at the Pan Pacific Championships in Australia when the swimmer cemented his comeback from retirement.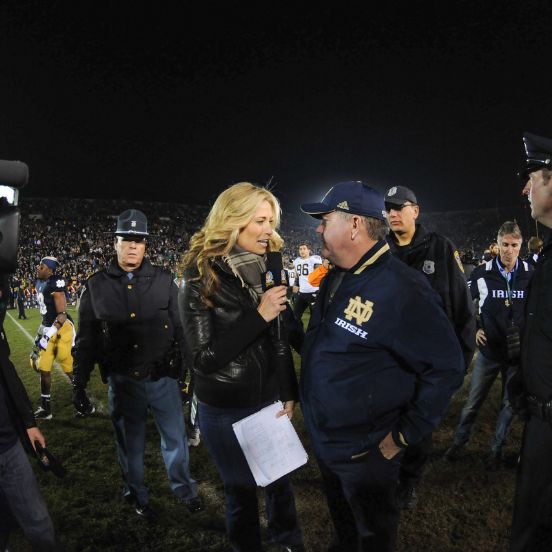 At the London games, Alex was the deck reporter for diving, and she served as a sports desk reporter in 2010 at the Winter Olympics from Vancouver and in 2016 at the Summer Olympics from Rio. In August of 2008, Alex was one of NBC's hosts during its unprecedented coverage of the Beijing Olympics, where she anchored six hours of overnight Olympic coverage daily.
Alex began her television career as a producer, reporter and weekend anchor at KCCO-TV in Alexandria, MN. She grew up on a ranch in Southern Arizona and is a proud graduate of the University of Arizona. She married former Wildcat basketball player Kevin Flanagan and they are the parents to three tall children.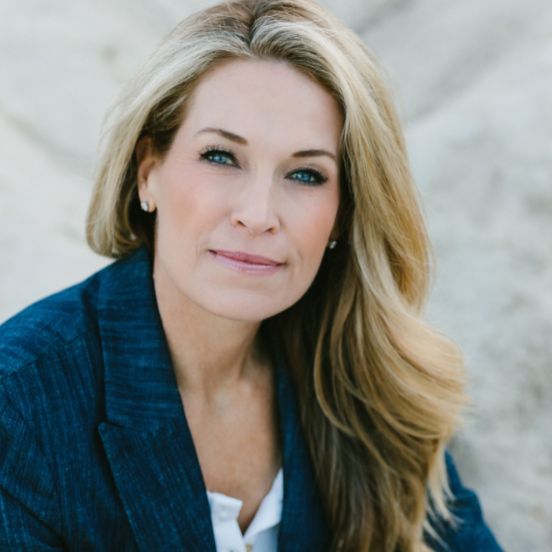 Recent honors, awards, and other stuff:
University of Arizona National Leadership Counsel
Host of the US Track and Field and cross country coaches association Bowerman Awards
Voting member of the Hashtag Sports Engagement Academy
One of two women on the 26-person voting panel for the MMQB NFL AWARDS 2015-2017
Alex can be seen and heard in the video games Madden 09 and Madden 10.
Gamma Phi Beta Carnation Award winner
Co-Founder of the digital youth sports media company I love to watch you play.
Alex's writing has been published in a variety of places, including Inc.com and this article about her all-female fantasy football league on NFL.COM.
Salpointe Catholic Highschool Distinguished Alumni Hall of Fame
Awarded an Honorary Letter by the University of Arizona's A- Club Letterwinners Association for outstanding service
How Can I Help?
I'd love to use some of what I've learned in my 30 years in the media industry to advise you or your team!