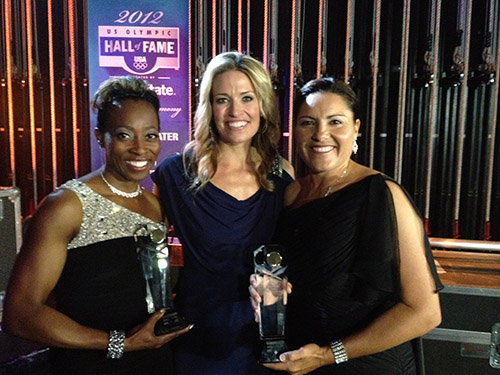 It's quite amazing to be in a room with a group of people who are the best in the whole word at what they do. That's where I found myself at Harris Theater in Chicago Thursday night as the co-host of the US Olympic Hall of Fame Induction Ceremony.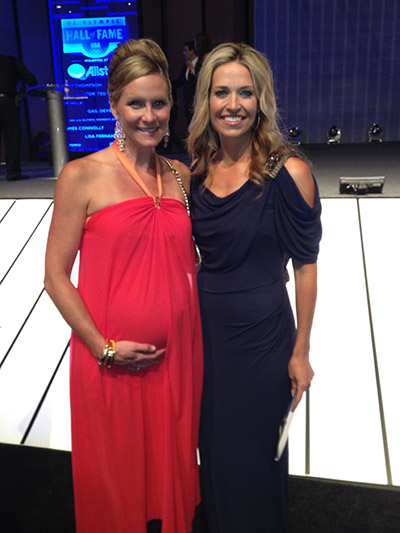 There was 5- time Olympic gold medalist, Gary Hall Jr., one of the worlds greatest sprint swimmers, despite being a diabetic. I got to know Jenny Thompson, who with 12 Olympic medals has the most of any female swimmer in history.  After she retired, she became a pediatric anesthesiologist, and is now sporting a darling little baby bump. Gail Devers won back-to-back gold's and still holds American records in three events. The 2004 Women's softball team one of the most dominant teams of all time in ANY sport and pitcher Jenny Finch is even more stunning in person.
Here are two things that struck me after spending a few hours surrounded by such excellence.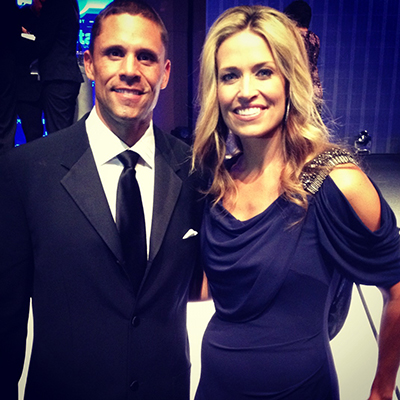 Gail Devers' Brother pushed her into running track at a young age, and stayed with her every step of the way. Jenny Thompson, raised in a single parent home, had coaches who saw something in her before she realized it in herself. Paralympian Jean Driscoll would never have won the Boston Marathon wheelchair division, let alone 12 Paralympic medals, had it not been for the Derse Company who bought Jean her first racing wheelchair, when she could not afford it. As Decathlete Dan O'Brien said, "no one can win or become great alone."
Far to often we get distracted by what is at the finish line and forget to make everything that comes before it meaningful.  Gail Devers won three gold medals but as she reflected back on her remarkable feats she spoke of the journey, the hardships and battles more than she did of the accomplishments, the awards or the victories.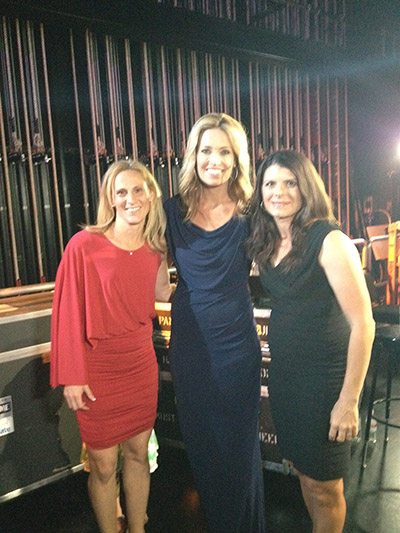 At the end of the night I found myself backstage swapping parenting stories with Soccer players Kristine Lilly and Mia Hamm. Just like me, they both have 2 daughters and also like me, Mia's third child, born six months ago, is a boy. We chatted about how excited we are that our husbands have the opportunity to experience a son. For a moment, both Mia and Kristine seem surprisingly ordinary… for a moment.