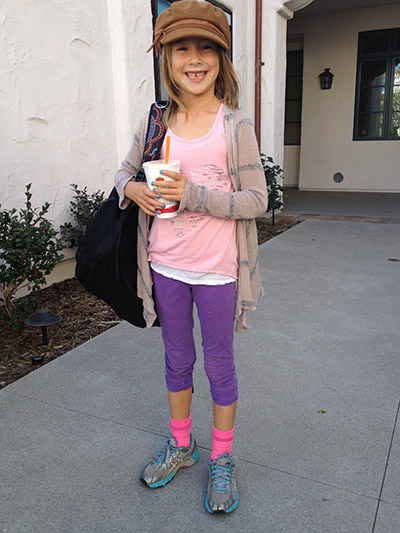 It was a hat I wore during the Miami/Buffalo game that caused more stir than maybe anything else I've worn, done or said this season!  It seemed that people either really liked it…"please tell me where to get your hat, my wife wants one," or totally hated it, "your hat makes you look like a homeless horse," said one tweeter.  I even received a tweet from the maker of the lid, HAT ATTACK, who wanted a picture of me wearing it.  But, the comments that made me laugh the most came through an email from the parent of one of the classmates of my 7 year-old.
"So, I'm watching the game and I'm having Deja vu", the email said. "We just saw you wearing one of your daughter's signature hats on TV, the same one she had on at school a few days ago. "  BUSTED…for sharing a wardrobe with my 7 year-old!
My 2nd grader adores hats.  This particular one I bought at Anthropology in Baltimore.  Before I could get it out of the suitcase, she asked if she could wear it to school.  As she admired how it made her look in my mirror, I didn't have the heart to say no. After a few weeks though she moved on to one of her dad's fedoras and that's when I snagged it back and took it to Buffalo.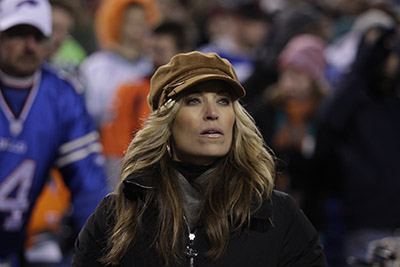 I'm hoping it'll be a while before I get an email from a parent saying they saw my daughter wearing my high heels or even worse…. me wearing her knee high leg warmers on the sidelines! (On second thought, I could use those in Philly!)