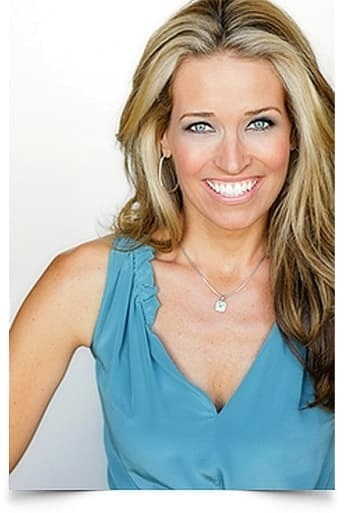 Alex Flanagan is the Sr. Vice President, Partner and Head of media talent the Familie Sports Marketing and Talent Agency. She represents and manages athletes, analysts, and broadcasters, developing their unique brands through endorsements, speaking engagements, appearances, literary opportunities, licensing and social media. Flanagan also trains executives and athletes in media and communications and consults for various brands and companies on marketing, media, and content strategy.
As a broadcast agent, Flanagan is uniquely positioned to help her clients, given her experience, insight, and connections from working as a sportscaster and sideline reporter. In her own broadcasting career, Flanagan covered a wide variety of events, including five Olympic games and twelve Super Bowls.
Alex spent an accomplished twelve years at the NFL Network. In 2006, she began with the 24-hour football network as a studio host. She was part of the launch of the Network's signature show, Game Day Morning, serving first as the news anchor and then as a co-host, and in 2010, NFL Network added Alex to its Thursday Night Football broadcast team.
Alex is often recognized for the seven years she spent as NBC's sideline reporter on its national broadcast of Notre Dame football from 2007-2013.  Yet, her highest-profile sideline assignment was covering Super Bowl XLIII in 2009 along with John Madden and Al Michaels. As a reporter for NBC's Football Night in America, Alex filed live reports from a premiere NFL game. She has also contributed to NBC's Today show.
In 2014 from Sochi, Russia, she served as NBC's Cross Country Skiing and Biathlon reporter documenting Olympic history by interviewing  Norwegian biathlete Ole Einar Bjorndalen just after he crossed the finish line and became the most decorated Winter Olympic athlete in history. She has been part of documenting a number of important milestones for the most decorated Olympian of all time, Michael Phelps. Alex was on deck interviewing Phelps at the Pan Pacific Championships in Australia when the swimmer cemented his comeback from retirement.
At the London games, Alex was the deck reporter for diving, and she served as a sports desk reporter in 2010 at the Winter Olympics from Vancouver and in 2016 at the Summer Olympics from Rio.  In August of 2008, Alex was one of NBC's hosts during its unprecedented coverage of the Beijing Olympics, where she anchored six hours of Olympic coverage nightly.
Before working with NFL Network and NBC, Alex spent five years reporting from the college football sidelines for ESPN. She also served as a sideline reporter for the College World Series, the Women's Tennis Association's tour championships, and the NCAA Women's basketball tournament. As a reporter for SportsCenter, Alex reported on some of the biggest storylines in sports. She has also covered spring training, the NBA playoffs, college football bowl games, the NCAA Men's basketball tournament, did a weekly segment for NFL Monday Night Countdown and launched an entertainment-themed segment for SportsCenter called "Hollywood Highlights." In 2003, Alex was recognized by the National Academy of Television Arts and Sciences for contributing to the Emmy Award-winning Sportscenter on ESPN.
Before joining ESPN, Alex worked for the Fox Sports Network. She was the featured reporter on The Keith Olbermann Evening News, served as a reporter for The National Sports Report and as a producer/reporter on the Emmy-nominated weekly sports investigative magazine show Goin' Deep.
Alex began her television career as a producer,  reporter and weekend anchor at KCCO-TV in Alexandria, MN and worked in the same capacity for WSFA-TV in Montgomery, AL.
Alex grew up on a ranch in Southern Arizona. She is a graduate of the University of Arizona and is married to former Wildcat basketball player Kevin Flanagan. She and her husband have three children.
Recent honors, awards, and other stuff:
University of Arizona National Leadership Counsel
Voting member of Hashtag Sports Engagement Academy
One of two women on the 26-person voting panel for the MMQB NFL AWARDS 2015-2017
Alex can be seen and heard in the video games Madden 09 and Madden 10.
Gamma Phi Beta Carnation Award winner
Co-Founder of the digital youth sports media company  Ilovetowatchyouplay.com
Alex's writing has been published in a variety of places, including Inc.com and this article about her all-female fantasy football league on NFL.COM.
Salpointe Catholic Highschool Distinguished Alumni Hall of Fame
Awarded an Honorary Letter by the University of Arizona's A- Club Letterwinners Association for outstanding service